Whew! I crammed way too much into these past few weeks. RTX one weekend and moving the next...would not recommend. Anywho! Time to wrap up my RTXperience!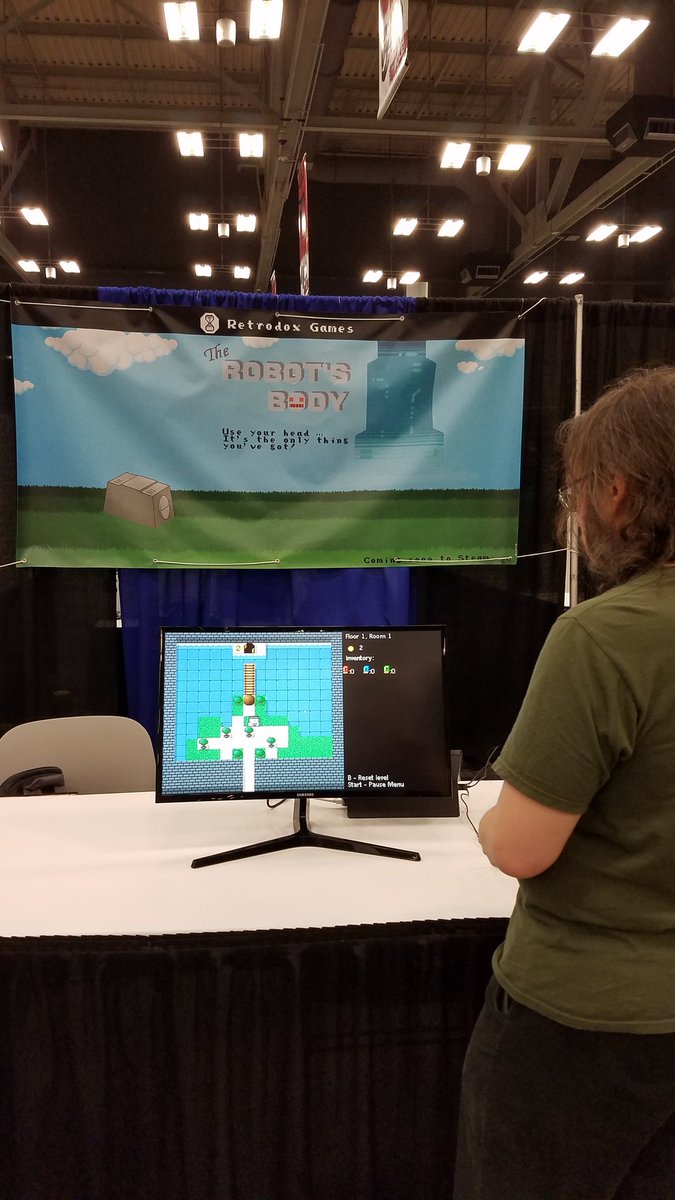 As many of you know (and saw), I was at Booth 642 for Retrodox Games/The Robot's Body all weekend. It was my first time as a full-time exhibitor and I absolutely loved it. I got to see peoples' reactions to the game, which were generally very positive, and see how people solve puzzles. From a psychological perspective, it was super interesting. No two people ever solved a puzzle exactly the same and you could watch them iterating to learn how to get through the various parts.
I also love that the booth served as a vehicle to see so many of you all! I got to meet a ton of people for the first time by being the official "merch" gal for RT Radio and RT World and got a lot of lovely hugs from Guardian friends stopping by.
I don't really have much else to say about RTX except thank you! I never feel more fully myself than when I'm at RTX and that's because I'm surrounded by the community I love. This year was my best yet precisely because so many of you approached me for a hug or a button or a wristband. Being around people, especially people I share a common bond with, invigorates me. I need to do it more often.
And now that RTX and the move is over, it's time to unpack and plan some epic community shenanigans for Q1 2018! #teaseit ;)
<3 Duck