Gianella's Best Picture nominees watch continues. No spoilers. I do quote something but it doesn't have anything to do with the film's main narrative.
Nominated for:
Best Picture
Original Screenplay
Director - Greta Gerwig
Lead Actress - Saoirse Ronan
Supporting Actress - Laurie Metcalf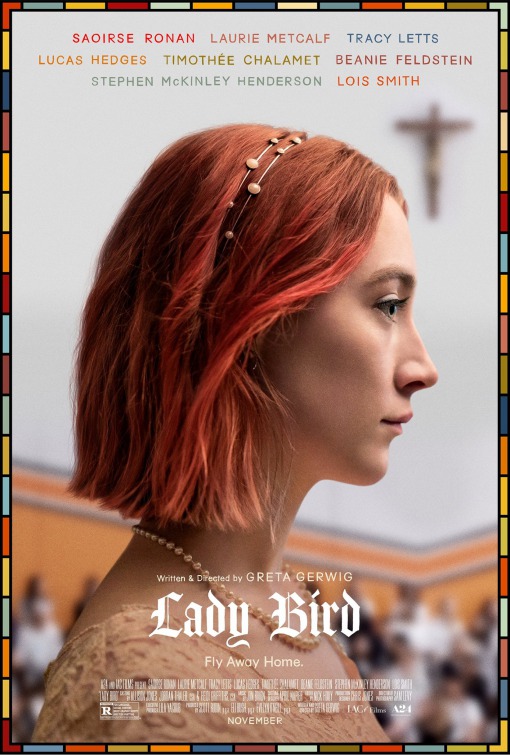 Oh man. Oh boy, oh man. This movie.
Like, I don't even know what to say - it was just emotions all round for me. I kinda just wanna cry about it for a while.
It's so poignant. It's so good at encapsulating the emotional tornado that is adolescence and immersing you in it. It's so good at making me - a former all-girl Catholic high school student - laugh. 
"You're not supposed to eat the wafers!"
"They're not consecrated." 
(there are so many good lines in this film but this one got me, man)
I do wish I didn't hype it up so much for myself but that trailer was too good to not get hyped about. While I was watching it I felt like it was too vignette-y in that it switches to different things so quickly but in hindsight I don't think that affects it all that much. That's probably part of the charm. I plan on re-watching it so we'll see how my opinion changes.
Now I'm gonna go and not stop thinking about it for a couple of weeks.